This article will show you how to load a custom BNR tune to your DiabloSport i2. It starts AFTER you have taken the backup files as indicated in the directions you received with your i2.
Step 1: Connect your i2 to your laptop via the supplied USB cable. Doing this will enable the i2 to show up as a drive on your Mac.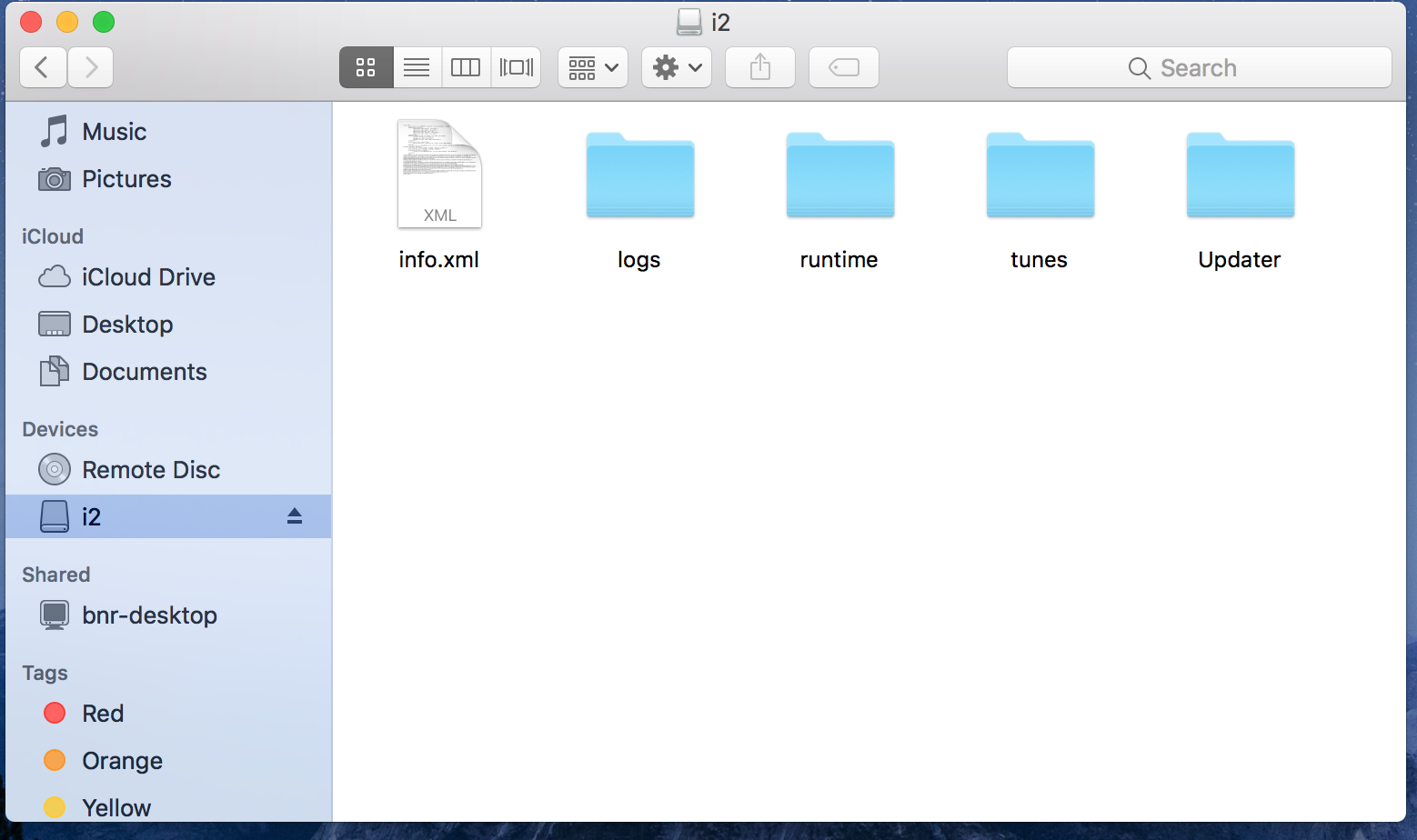 Step 2: Navigate to the "tunes" folder and select the subfolder with your matching VIN. There will most likely only be one folder.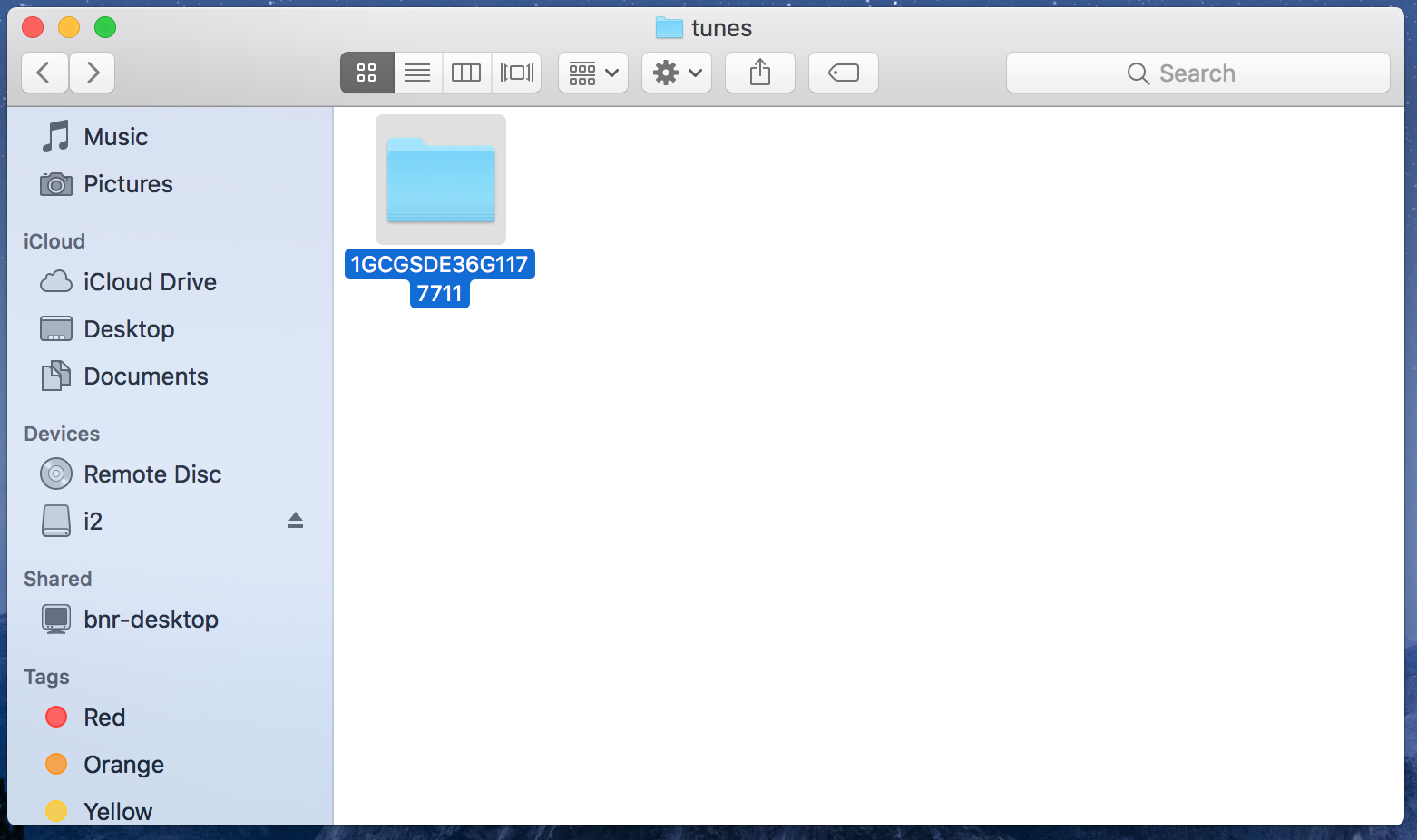 Step 3: Inside the VIN folder for your vehicle, you'll see the stock backup files that you just made using the i2.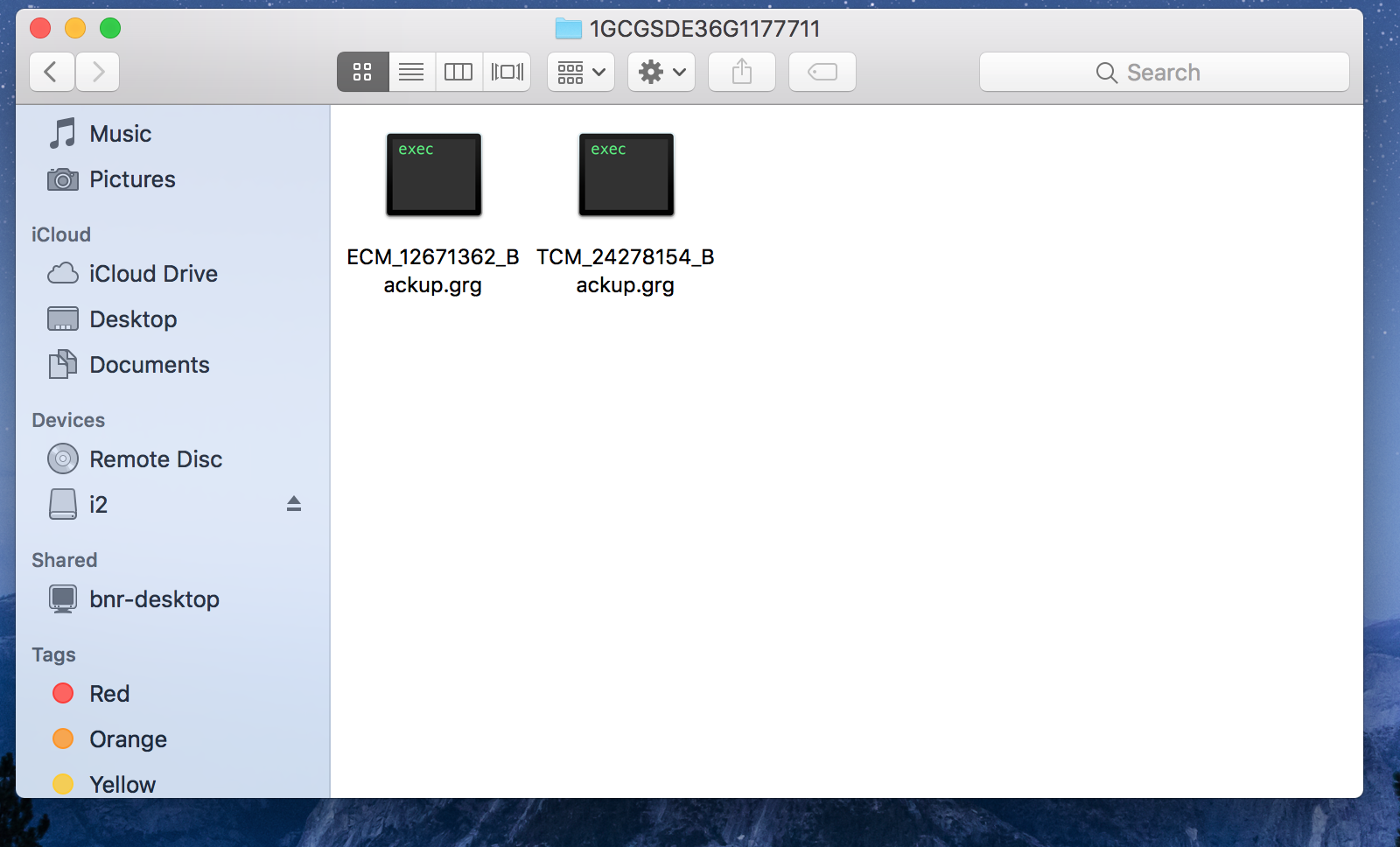 Step 4: Drag and drop those files into an email to datalogs@badnewsracing.net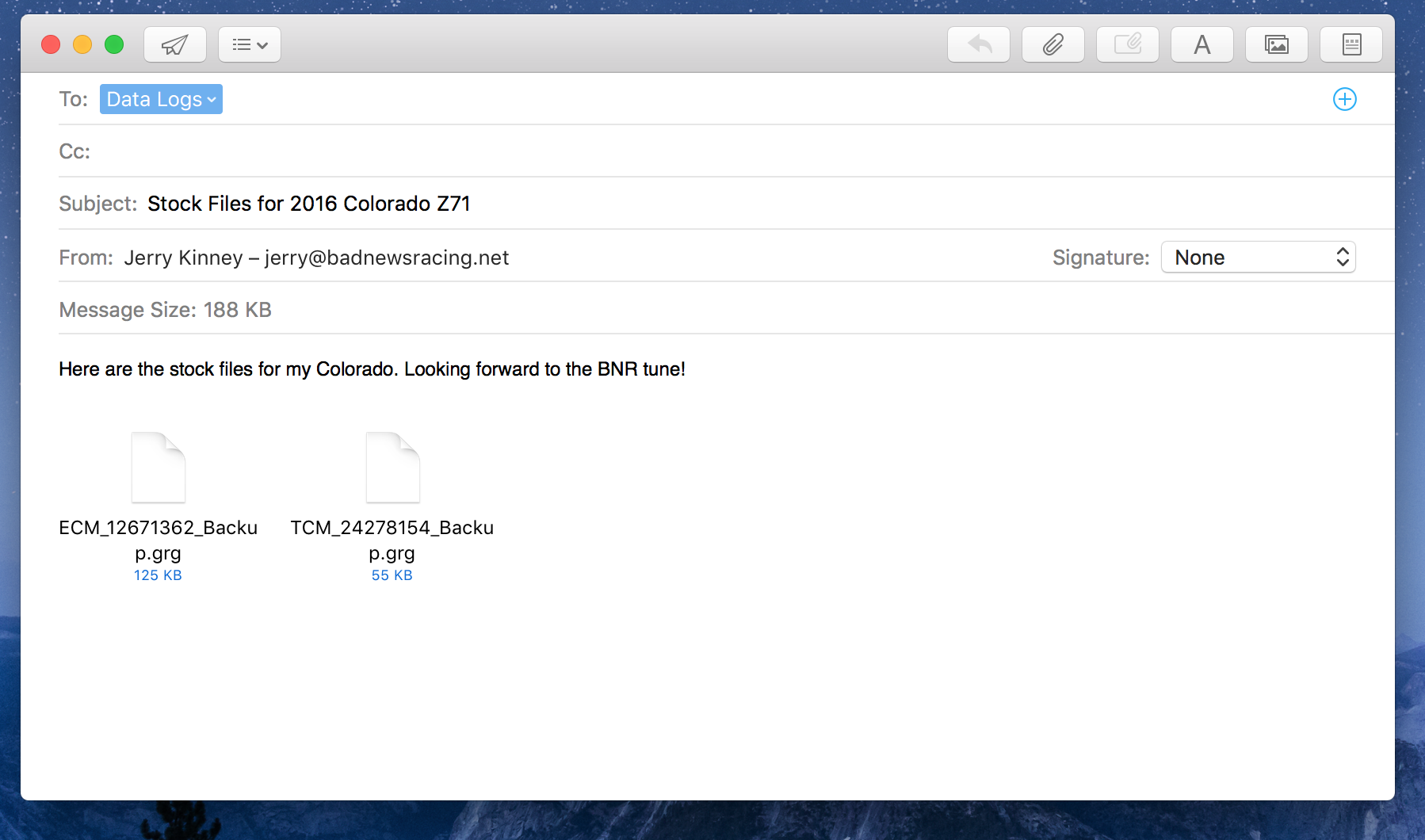 Step 4A: Once we've received your email, you'll get a response with a ticket number.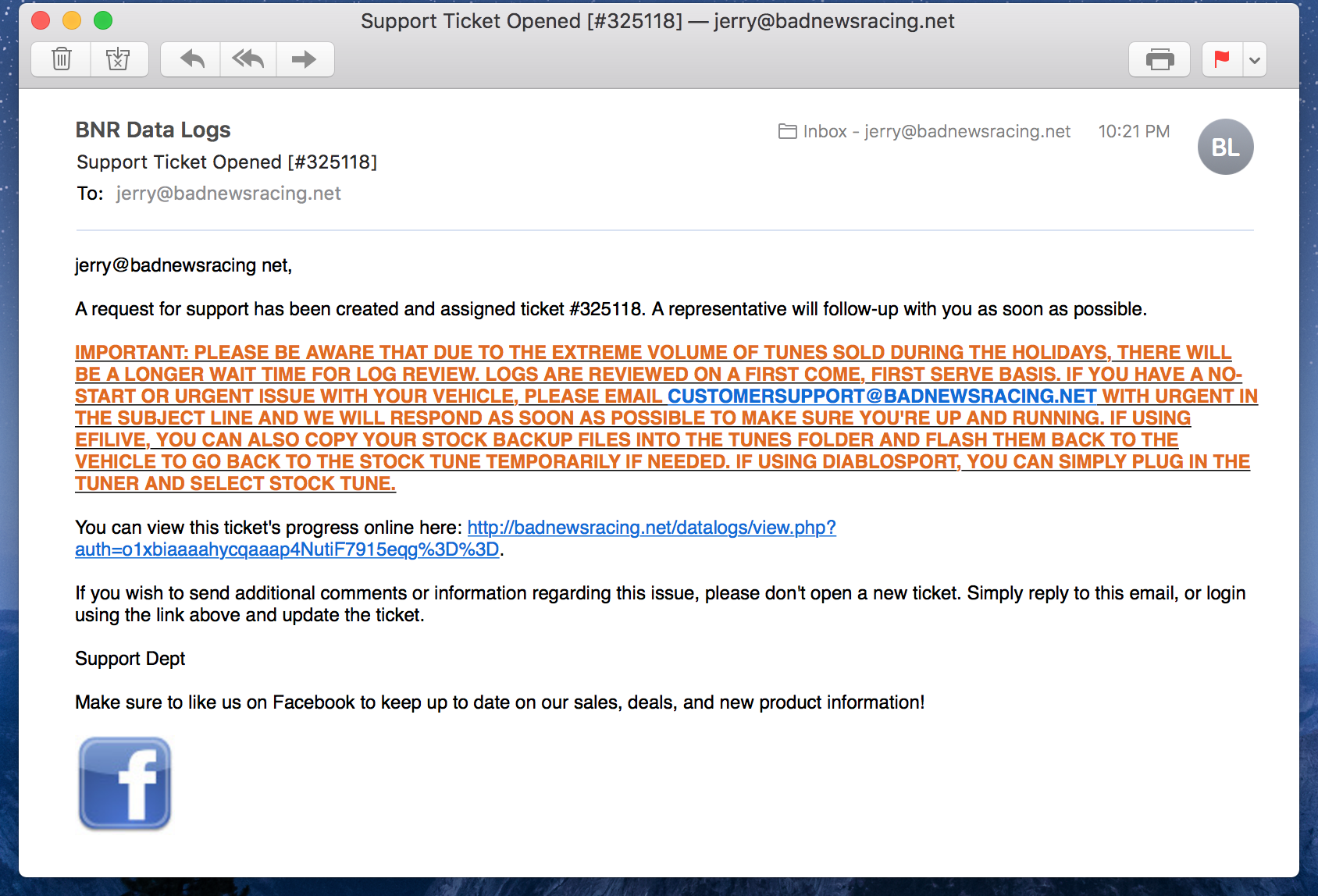 Step 5: You'll receive a reply email from us with the BNR Tune files for your truck.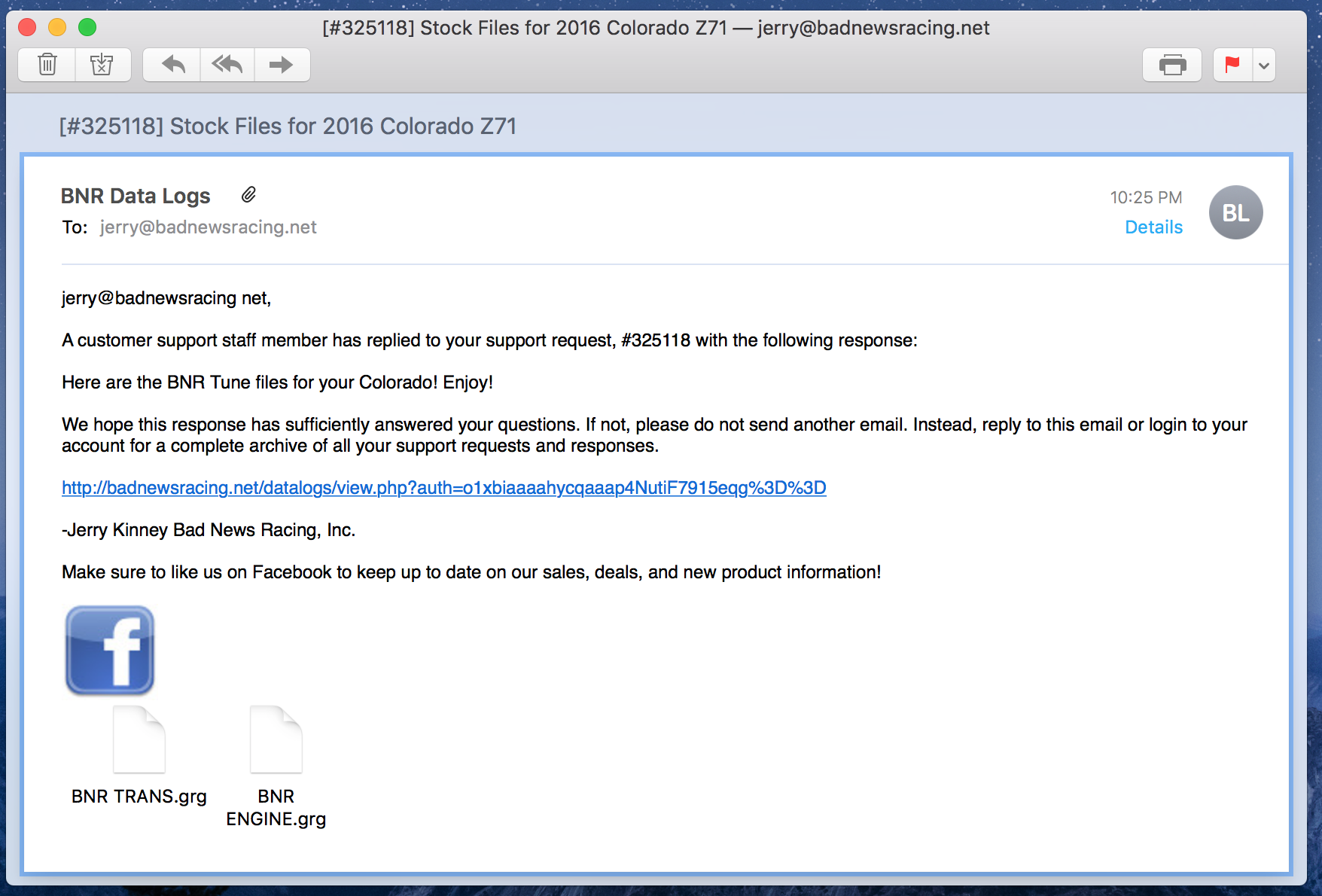 Step 6: Drag and drop those tune files to the main i2 drive, not into any sub folder.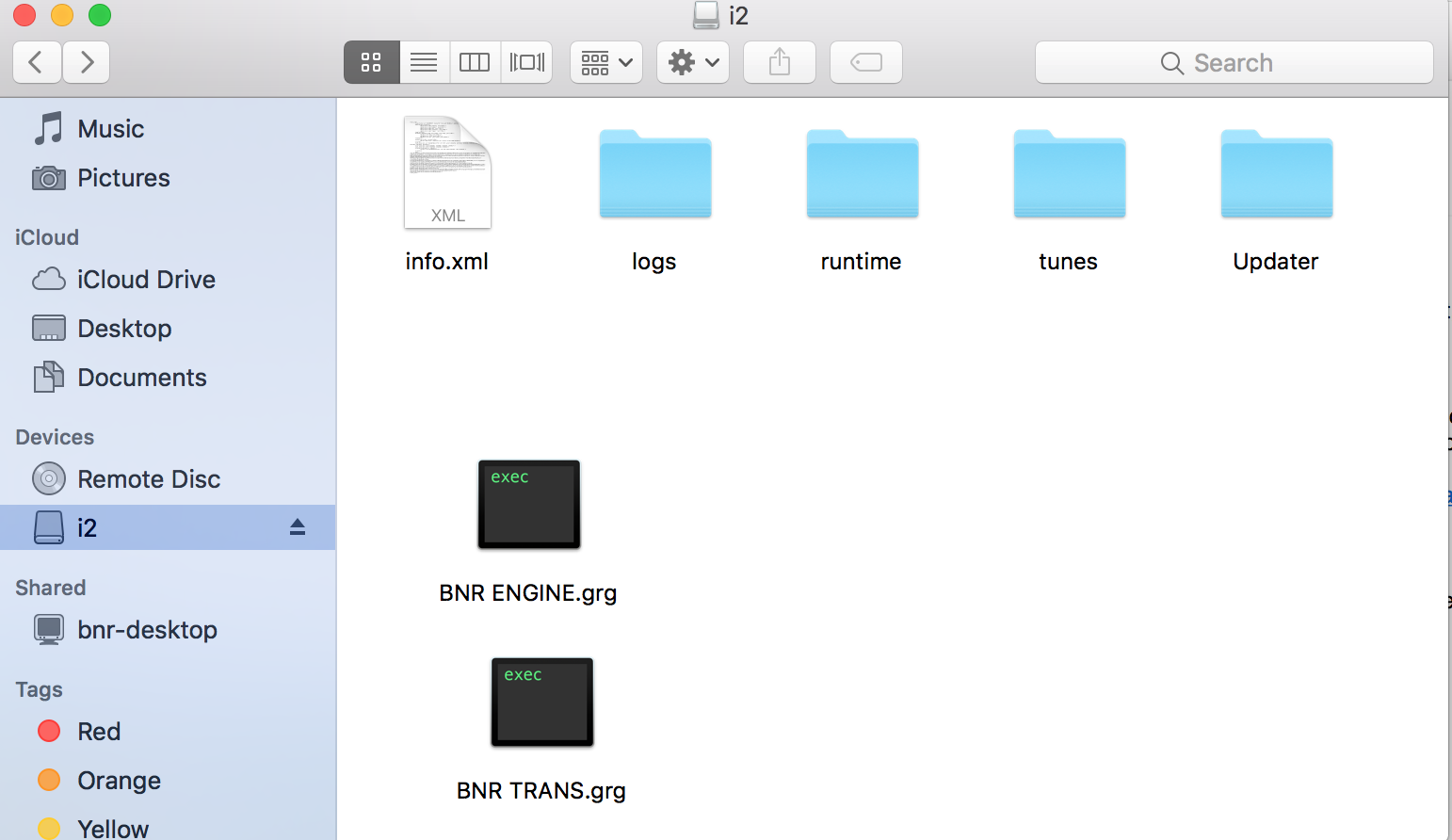 Step 7: The i2 drive will import the BNR tunes for use with your vehicle. Note that this can take several minutes, and you may think the i2 is not doing anything. Just wait, and it will do it. The confirmation screen showing that your files were imported will not disappear until you press "Continue", so it's safe to come back later and see if it's finished. If you've waited a while and it's just not importing them, just unplug and plug in the i2 and it will import them as it boots up.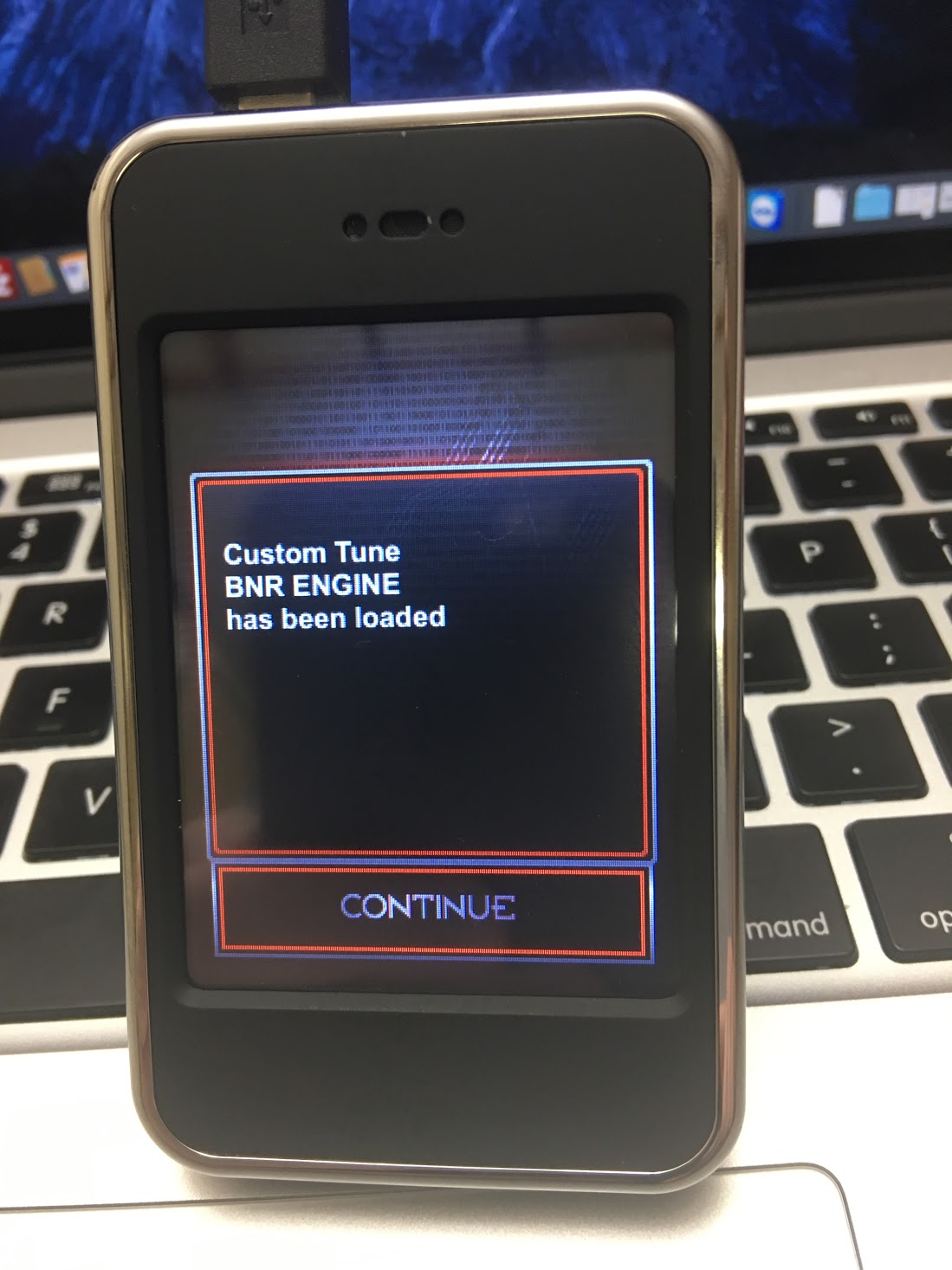 Step 8: Head out to your truck and load the tunes!